Announcement: AMGS Science Concert Part. 2
Mar 29, 2021 Administrator Hit 363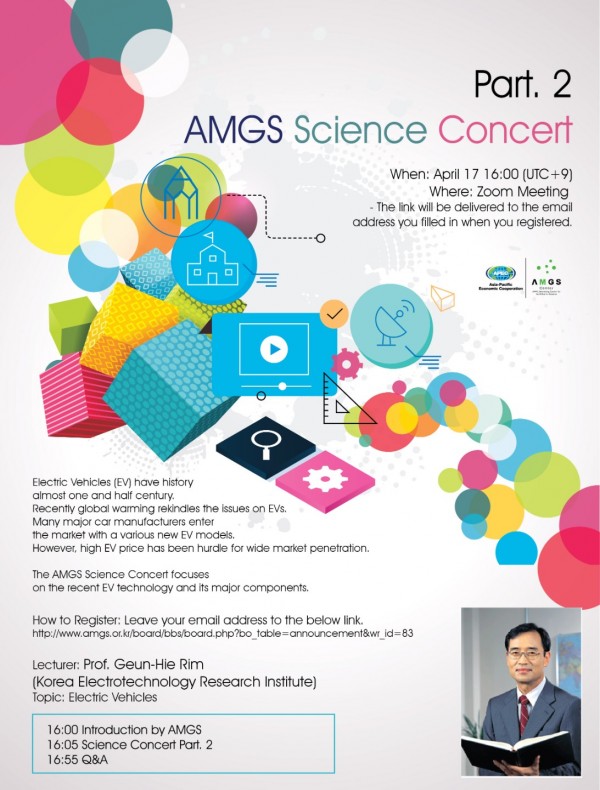 Hello, mentees!

AMGS Online Science Concert Part. 2
April 17 16:00 (UTC+9)/ Zoom Meeting

Lecturer: Prof. Geun-Hie Rim

Topic: Electric Vehicles
- Electric Vehicles (EV) have a history almost one and half-century. Recently global warming rekindles the issues on EVs. Many major car manufacturers enter the market with various new EV models. However, high EV price has been hurdle for wide market penetration.
The AMGS Science Concert focuses on the recent EV technology and its major components.

If you would like to join the class, please leave your email address in the comment!


Sincerely yours,
Do Yeong




The invitation link will be sent on April 15 to your email!!!
????